The Big House. The Horseshoe. The Maize and Blue. The Scarlet and Grey. Bo Schembechler. Woody Hayes. The Ten Year War. The Big Two and the Little Eight. Jim Harbaugh. Urban Meyer.
This will be the 100th consecutive meeting between the arch-rivals, 113 meetings in total. Records and rankings are thrown out the window because after kickoff, the only thing that matters is beating that team on the other sideline, it's an absolute war. To keep it short, these schools don't like each other and that's just how it is.
(9-2) no. 9 ranked, Ohio State, will come to Ann Arbor and play (8-3) unranked, Michigan. This rivalry is widely considered to be one of the best in all of sports, despite the 21st century being a tad-lopsided in favor of the Buckeyes.
The Block M Insider has just four contributors for both our blog and to run our Twitter pages, and this article is featuring opinions and predictions on how "The Game" will potentially unfold come this Saturday:
Shane: 
Not many will be predicting a Michigan victory in Ann Arbor come Saturday when the Buckeyes will come to the Big House as a likely double digit favorite. Wolverine season-ticket holders everywhere have been looking to sell their tickets, feeling similar to the 2013 game that held little to no confidence throughout the fan-base.
I'd love to sit here and say that the intensity of this rivalry is going to lift this younger, inexperienced, lesser coached, less talented Michigan team to a victory come Saturday but that simply hasn't been the case in my lifetime. I don't think this team is good enough to hang with the Buckeyes, but I'm also a firm believer that in college football on any given day, anything is possible.
This Michigan defense is a stout unit with a front to be reckoned with, however they have a inexperienced secondary with plenty of vulnerabilities that have been exposed to man coverage specifically this season. Overall, this group is arguably atop in the nation in terms of quality, they'd be able to perform at a higher level had their offense give them time to rest in between possessions. Going up against this Buckeye offense who has more dimensions than one, they'll be able to spread it out to attack these said vulnerabilities within the Michigan defense. This will be the best total offense that Michigan has gone up against this season, Penn State being the 2nd best as they put up 42 points. Jim Harbaugh and Don Brown must prepare their best game-plan along with unanimous execution to limit the Heisman hopeful, J.T. Barrett, freshman RB, J.K. Dobbins, and the rest of the Buckeye play-makers.
Offensively in Ann Arbor, this season has not been a favorable one and it's difficult to say things will change this week. We've seen three different quarterbacks under center for Michigan this season and Brandon Peters, the fan favorite, is not a guarantee for play on Saturday, remains in concussion protocol. Wilton Speight's status remains in non-contact for practice, not likely he dresses. If both are out for the game, that would likely leave it up to John O'Korn, or Alex Malzone if they wanted to risk playing someone with no experience. It's no secret that the offense has clicked the most efficiently while having Peters in the huddle and it would be in Michigan's favor to have him ready to go, but the real bread and butter to this unit are two men named Karan Higdon and Chris Evans. The passing game struggle has allowed the run game to open up several times this season; Higdon is 124 yards away from being Michigan's first 1,000 yard rusher in a season since Fitz Toussiant in 2011. Evans has carried his weight as well with a 594 yard season thus far. Unfortunately for the offense, Ohio State's run-defense is their strength and Iowa, who routed the Buckeyes, were able to expose their secondary. I can't express how crucial it is for Michigan to have Brandon Peters' arm, gives them the best chance to move the ball in my opinion because we've seen the John O'Korn offense and I really don't think there's a chance with him under center.
As a fan, I'm hoping for a close game that comes within a possession or two at the very least, but I'm taking Ohio State in this one and expect them to cover the spread. This isn't Michigan's season, but a win over your rival would essentially forgive the losses this season strictly due to transitional circumstances after losing over 40 seniors and returning less than 5 total starters. Michigan is the least experienced team in the FBS to my understanding, currently fighting for a 9 or 10 win season while the Buckeyes are trying to make their case to the committee for yet another college football playoff appearance.
Prediction: Ohio State 34, Michigan 14.
Mark:
Weird things happen in sports.  It's the unpredictability that makes fans go crazy.  For Michigan fans, it's "The Game."  There have been so many upsets in this rivalry.  They are actually easy to remember.
1969 – Michigan 24, Ohio State 12
1987 – Ohio State 23, Michigan 20
1996 – Michigan 13, Ohio State 9
2016 – Ohio State 30, Michigan 27 (2OT)
Why do I list all of the more memorable ones?   That's the point.  This game is SPECIAL.  This game is TRADITION.  And for both fan bases who reside on the internet like they know it all, those four games above prove that when you least expect it, we know nothing.
So now let's move on to 2017…
QUICK FACTS
Michigan has allowed 14 points or less in the last 10 home games.  Last team to score more than 14…Ohio State in 1015.
Not a player on Michigan's roster has beaten Ohio State.
Ohio State has only scored less than 30 points twice (Oklahoma & Iowa).
Michigan has only given up more than 24 points in a game once (Penn State).
Do you know what the problem with facts can lead to?  Short-sighted conclusions based on insufficient evidence.
So let's get to it.  To the casual observer and to the most loyal fan, this seems to be a game that Ohio State should win. This is the game that Michigan has been preparing for since last year's loss in the Horseshoe.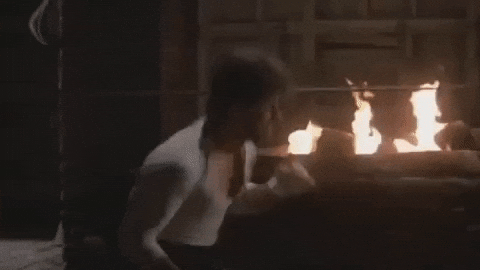 The Buckeye offense is potent and features playmakers all over the field…including a dual-threat quarterback.  J.T. Barrett is good enough to make Michigan fans sick to their stomachs.  Why?  Barrett is the only real quarterback that is going to force Michigan into a "Spy" situation.  Don Brown will have to assign somebody to mirror Barrett because the "Cover 10" defense that Michigan uses is the most vulnerable to a scrambling quarterback.  While OSU has made recent gains in the run game with Dobbins and Weber, there is nothing to suggest that they will be able to run against Michigan.   In the passing game, it's about containable pressure on Barrett while winning the individual matchups outside.
Will he play?  Earlier in the week, my sources around Schembechler Hall thought it was more likely that Peters would play.  As the week has gone on, that outlook has dimmed just a bit. As I pen this prediction, my gut tells me that O'Korn is the starter.  Most Michigan fans just clicked to another website because they think that tells the whole story but let me add a twist to their perceived ending.  Here's what UM has to do to be in position to win:
Be efficient in the intermediate passing game (5-15 yards down field)
Stay out of '22' personnel and run the ball while spreading out the Buckeye defense
Use designed runs/rollouts to enable O'Korn to be on the move
Take shots downfield as the Buckeye defense starts to roll to the line of scrimmage as the game is much tighter than they expect.
In both OSU losses, you see the OSU defense lose steam in the second half.  Why?  This Buckeye team is really not built to dominate for four quarters.  They are much more like Ivan Drago from Rocky IV.  They are going to try to knock you out early.  Harbaugh and Co. has to put the Rocky Balboa shorts on and just keep punching.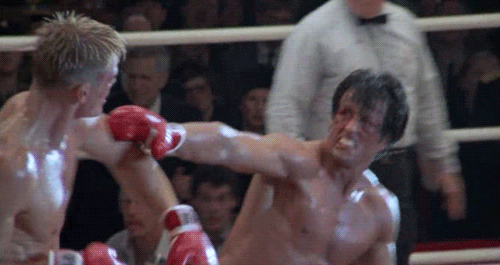 That's how upsets happen.  Being told you can't win can motivate but does this Michigan team have enough toughness to stand in and punch with the B1G Ten's Drago (no matter how flawed they are).
The answer…yes and it'll shock the hell out of most of us.
Prediction: Michigan 24, Ohio State 12. 
Now let me get back to my Rocky training montage.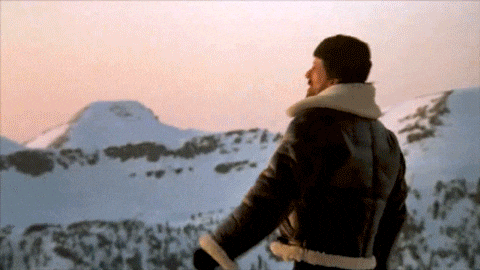 Brandon: 
First played in 1897, the 2017 edition will be played in Ann Arbor at the Big House. The Ohio State-Michigan game is one of, if not the, biggest rivalries in sports.
This year's Buckeyes team comes into this game ranked no. 9 by the College Football Playoff Committee while the Wolverines will be unranked. Ohio State is sporting a 9-2 record with a tough loss to a good Oklahoma Sooner squad along with a blowout loss to Iowa on the road. Michigan will come into this one with an 8-3 record with close losses to Michigan State and Wisconsin and a drubbing at the hands of the Penn State Nittany Lions.
So while these teams are only separated by a game in the standings, they'll be playing for completely different reasons. OSU has already clinched the East for a spot in the conference title game, a win against Michigan on the road and a victory against the Wisconsin Badgers in Indy gives the Buckeyes and the Big Ten a resume worthy of potential consideration for the CFP final four. Michigan on the other hand is looking to beat their rival for the first time since 2011 and have a chance at their third consecutive 10-win season under Jim Harbaugh.
I believe this game will come down to the battle of the quarterbacks. J.T. Barrett leads this Buckeye team and they are currently the fourth ranked offense in the nation when it comes to yards per game as they are averaging over 546 total YPG. They are also averaging over 44 points per contest as well.
Michigan, on the other hand, comes into this game having played three different QBs this season (Wilton Speight, John O'Korn, Brandon Peters) with Speight being sidelined due to injury, O'Korn being benched due to poor play, and Peters playing decent but he is now hurt as well and is uncertain for Saturday's matchup.
If OSU is going to be victorious, they will need two key elements. First, their defense will need to contain the run game that Michigan employs; Karan Higdon, Chris Evans and Ty Issac provide the offense with a lethal backfield when clicking on all cylinders. When Michigan's ground game is going, it helps their defense by allowing them to control the time of possession battle. Second, they will also have to not get picked apart by the weak air attack that U of M employs, regardless of who is under center. Iowa put up 55 on the Buckeyes a couple of weeks back and they accomplished it primarily through the air.
If the Wolverines are going to come out of this game with a win, they will have to do two things as well. First, whoever is playing at quarterback will need to attack the weak part of Ohio State's defense, which is their secondary. Secondly, they will have to put pressure on J.T. Barrett. He one fine player, but when you contain him and make him throw from the pocket, he isn't himself. This will be a tall task for this Michigan defense, but it is a must if they want to leave the Big House on a high note.
As for my final score prediction, I believe this one could get ugly. Ohio State is a double-digit (I've seen anywhere from -11 to -14) favorite in Vegas and I think they will cover the spread. Not saying Michigan can't shock the world and pull of the upset, but I just see that as a long shot. J.T. won't be short this year, folks.
Prediction: Ohio State 31, Michigan 13.
Michael:
November 25th, 2017 3:50 pm. The ESPN ticker scrolls along, you catch a glimpse of something deceives your eye, you check again and it was true. Michigan defeats Ohio State.
Harbaugh finally gets his signature win, on the heels of a defensive masterpiece constructed by Don Brown. Tim Drevno and Pep Hamilton dig up their best game plan, and the offense clicks just enough to pull of the upset.
Prediction: Michigan 28, Ohio State 7.